Biography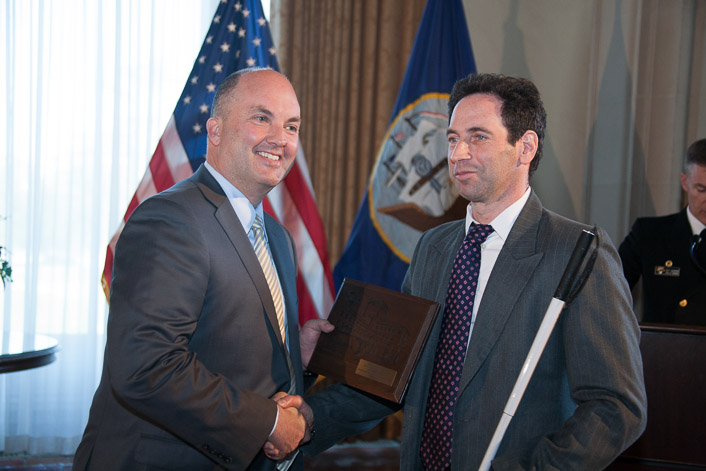 I am a historian of international conflict. Much of my research focuses on understanding the enemy. Some of my other research interests include:
History of American Foreign Policy
20th-Century International History
World War II
Interwar Era International Affairs
Grad School Survival Skills
Education
Harvard University, Postdoctoral Fellow, 2000.
Oxford University, DPhil. Modern History, 1999.
Selected Fellowships & Awards
Stanford University, National Security Visiting Fellow, Hoover Institution, 2019–present.
Naval Postgraduate School, David L. Williams Outstanding Teaching Award, March 2017.
Stanford University, Andrew W. Mellon Fellow in the Humanities, Center for Advanced Study in the Behavioral Sciences, 2011–2012.
German Academic Exchange Service, Finalist, DAAD Prize for Distinguished Scholarship in German and European Studies, 2012.
J. William Fulbright Award, Institute of International Education, 2006.
Kurt A. Körber Foundation, Transatlantic Idea Prize, Berlin, Germany, 2004.
Council on Foreign Relations, International Affairs Fellowship, 2001.
Brookings Institution, John M. Olin Post-Doctoral Fellowship, Washington, DC. 2001–2003 (declined).
Harvard University, Derek C. Bok Award for Excellence in Graduate Student Teaching of Undergraduates, Department of Government, 2001.
Harvard University, National Security Fellow, Olin Institute for Strategic Studies, Weatherhead Center for International Affairs, 1999–2000.
Oxford University, St. Antony's College Book Prize, 1999.
Professional Service
American Historical Association, Louis Beer Prize Committee, 2012–2014.
J. William Fulbright Foundation, Council for International Exchange of Scholars. Discipline Review Committee, 2011–2013.
Holman Prize for Blind Ambition, Judge. This prize is awarded to three exceptional blind men and women from any country who wish to pursue any venture that will challenge attitudes about what blind people can achieve. Sponsored by the San Francisco Lighthouse for the Blind, 2017, 2019.
University Service
Chair, Search Committee for Dean of School of International Graduate Studies. July–August 2020.
Departmental Evaluation Committee. Reviewed scholarly achievements of colleagues for promotion to full professor. 2018.
External Departmental Evaluation Committee. Assessed junior faculty member's scholarship for promotion to Associate Professor and the granting of tenure. 2016.
"Teaching Tips for New Faculty." Presentation at the Compass orientation series. December 14, 2015.
Steering Committee, Graduate Writing Center. Helped launch university-wide writing center. Delivered lecture on graduate-level research and writing to more than 1,000 officers. Created and led workshops on critical thinking, effective presentations, active reading, and critiquing of scholarly texts.
Academic Associate. One of six (out of thirty) faculty members charged with overseeing departmental operations. Responsible for more than 100 officers studying Europe and Asia. Approved curricular changes, advised students on course options, and served on admissions committee for Europe and Asia tracks. 2009–2010.
Hiring Committees. Twice represented department at American Historical Association conferences to interview prospective faculty. 2008–2009, and 2009–2010.
Grad School Survival Skills. Initiated, created, and taught workshops to help students read, write, speak, and research at a graduate level. Drew between sixty and ninety students to these voluntary, weekly sessions.
Faculty Council. Departmental representative on university-wide committee overseeing academic issues. 2008–2009.
Faculty Mentor. Sponsor: Carnegie Endowment for International Peace. Served as mentor to visiting scholars from Central Asia. Consulted on instruction of courses in international history. 2010.
Organized and chaired an annual public speaker series at Berkeley's Institute of European Studies. 2003–2006.
The content of any publications referenced, or any opinions expressed, are solely those of the author, and do not necessarily reflect the official policy or position of the Naval Postgraduate School or any other governmental entity.